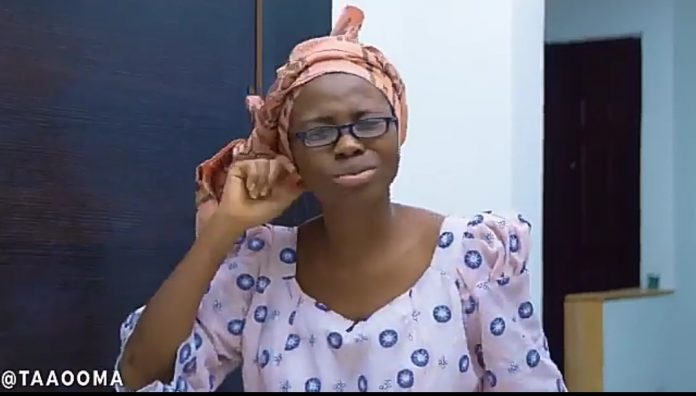 Apaokagi Adedoyin Maryam, popularly known as Taaooma is a Nigerian comedian, content creator whose comedy skits are centered on exposing African mothers and their unique manner of disciplining African children with a slap.
Watch the video below:
I trembled while saying everything. I hope and pray the U.S and the world at large can hear our voices.#EndSARS #EndSarsProtests https://t.co/NJsj4Ydtyo

— MÓŃKELE ❤️ (@_Taaooma) October 9, 2020
Video of the lady whose mouth was shot by a police officer.
If you feel it's time for #BuhariResign just RT.

We will flush them out. #EndSARSImmediately #EndPoliceBrutalitynow pic.twitter.com/Vcr6Uog1y8

— Chioma (@thechefchii) October 9, 2020