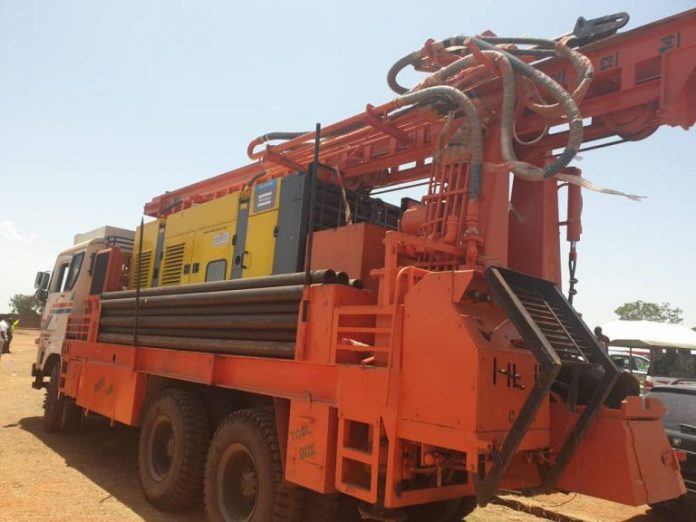 Rep. Yusuf Gagdi (APC-Plateau) has procured borehole drilling equipment worth N164 million for his constituency.
Gagdi, who represents Pankshin Kanke and Kanam Federal Constituency of the state, disclosed this on Thursday in Pankshin while unveiling the equipment at the presentation of his Mid-Term Report to mark his two years in office.
He said the drilling equipment comprised a RIG, a truck and other accessories.
He said the procurement of the equipment would enable him to achieve his dreams of constructing 200 boreholes in the constituency.
The lawmaker said that the decision to construct the boreholes was to address the perennial water scarcity in communities across the constituency.
"I have always said it, this constituency is the most rural in Nigeria and I have to do a lot to meet up with the yearnings and aspirations of my people.
"I decided to procure this drilling equipment which cost us N164 million so that we can use it to drill at least 200 boreholes in this constituency.
"This huge investment is not mine, but for the people of Pankshin, Kanke and Kanam.
"I am not also doing it to intimidate anybody but to better lots of our people,"he said.
Gagdi said he had also procured 60 pieces each of desktop computers and laptops, as well as English language and mathematics text books worth N120 million.
He said the books would be distributed to public secondary and primary schools in the constituency.
He explained that the gesture was aimed at improving the standard of education via e-learning in the constituency.
The lawmaker called on his constituents to continue to support and pray for him to enable him to succeed in his legislative assignment.