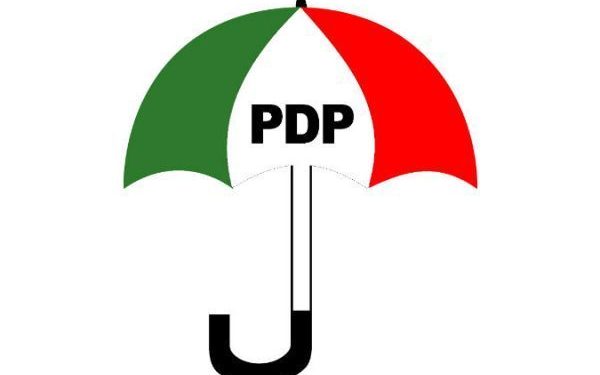 Dr Carol Nwosu, a PDP Chieftain on Saturday in Abuja called on the public to stop profiling, stigmatising or calling women unprintable names.
Speaking when a group, the Nigerian Women of Integrity (NWoI) gave her an award, the former presidential aspirants said the society should instead encourage women to contribute to national development.
"The name calling must stop so we can use the skills, the talent, the knowledge, the will that come from women to transform this country; that's what we should be focusing on.
"When women work hard that's when the enemy hits hard by calling them names, and they forget what the woman is trying to do in society.
"Whoever they are, empower them to bring the gifts God has given them to make things happen in your environment,'' she charged.
Nwosu also challenged women to seek education and stand up for themselves and refuse to be relegated by the names with which some members of the society label them.
"In any family where a girl is trained, I am an example, that girl is going to throw open opportunities for the family and in turn liberate the community, the state, and the nation.
"Go and do your research on my background, what I did as a girl no 20 men can do it.
"Stand up for yourself; don't allow yourself to be abused; if you ever encounter any abuse, complain to the authorities,'' she admonished.
She also enjoined members of the group to always show solidarity and support women during elections.
"When election comes, let's select women; let's change this cycle; let the women and the youths be given a chance,'' she stressed.
While thanking the group for the recognition and award, Nwosu said she has had 52 previous chieftaincy titles, but the recognition by NWoI superseded the others.
The PDP Chieftain said that she would do all she could to support the group and ensure that it gets government's attention.
National Vice-President of NWoI, Hajiya Ummul Saidu, said the award to Dr Nwosu was to encourage her to keep up her good works.
"We chose to recognise and give the award to Dr Nwosu because she is a woman of integrity; she is a woman that is ready to make women become something.
"We really appreciate her for her deeds; that is why we have chosen to encourage her the more so that she will continue to encourage us.
"The award was also given to her so that she could bring up less privileged women and promote girl child education as we have a problem with that in Nigeria.'' Saidu said.
Saidu appealed to government to look into issues regarding women and the girl child in Nigeria.
"We want government to look at these because women are mothers and most of the problems we have now in Nigeria are women-related.
"By the time government assists the less privileged women, they too will in turn assist their children to become something in the nation.
"For now women are suffering; girls are going around selling things; some of them lack funds and cannot go to school without fees.
"That is our problem so we are asking the government to please assist us so they can have education maybe they will be our leaders of tomorrow,'' she said.
The NWoI is a non-profit association that has the empowerment and development of women in Nigeria as its core objectives.