The killing of a young Nigerian lady, Hindy Umoren, by someone who lured her with a job offer has reminded Nigerian about the killing of another lady, Cynthia, nine years ago.
Cynthia Udoka Osokogu was a Nigerian was stalked on Facebook, lured from her residence in Abuja to a Lagos hotel under the pretext of business, then drugged, tied up, robbed, raped, beaten and strangled to death in 2012.
Umoren's own plight began after she solicited job via Twitter.
While she had earlier been declared missing, she was eventually found dead, by a suspect which, according to the police, deceived her, raped her and eventually killed her.
According to a statement by the the spokesperson of the Akwa Ibom State Police Command, Odiko Mcdon, it has arrested Uduak Frank Akpan (20) for "kidnapping, raping, and killing the victim". Odiko said the command received a report of the deceased's disappearance on April 30 and deployed a team of officers from its anti-kidnapping squad who arrested the suspect.
It added: "Men of the anti-kidnapping squad… arrested the perpetrator who confessed to luring his victim to his house in the guise of giving her a job, but ended up sexually and physically assaulting her which led to her death.
"To cover his tracks, he dragged and buried her in a shallow grave in his father's compound. The deceased has been exhumed and deposited at UUTH (University of Uyo Teaching Hospital) for autopsy.
"The suspect confessed to have told his local government chairman of his atrocity before escaping to Calabar and was never at any time handed over to the police by anyone."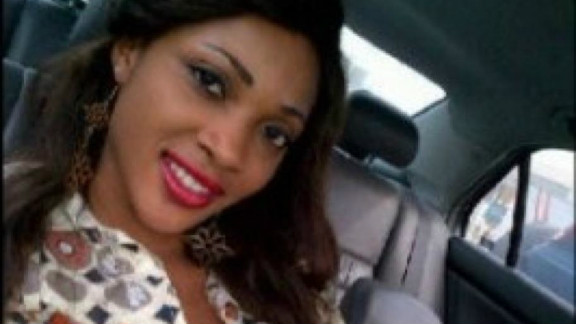 The Cynthia story
Cynthia developed some friendships via the social networking site Facebook after chatting with a newly added "friend", Okwumi Echezona Nwabufor via her BlackBerry Messenger over the pace of about four months and soon she had also "friended" his cousin, Ezike Ilechukwu Olisaeloka. Even though she already had a relation in the United States who often sent her goods to sell in her retailing business, they told her they were in the same business, that they were also retailers and offered to sell her the items at cheaper prices.
As Wikipedia records, she believed them. These young men seemed normal and promised to host Cynthia when she came to Lagos. What Cynthia didn't know was that Nwabufor had been stalking her for months, patiently gaining her confidence through frequent chats and postings. When she informed them she usually comes to buy goods in Lagos, they made arrangements for her visit while promising to help her get the goods at cheaper prices. The trip was organized by Echezona Nwabufor, one of the two new friends. On July 21, 2012, Cynthia flew to Lagos from Abuja to meet with these new "retailers" regarding the better price offer on the clothes and accessories for her fashion boutique. After landing, she called her mother to tell her that she had arrived safely.
The two young men picked Cynthia up from the Murtala Muhammed International Airport, Ikeja, and drove her to Cosmilla Hotel in Lakeview estate in Festac Town. At the hotel, they entertained her and offered her a Ribena-brand drink which was pre-drugged with Rohypnol), but discovered the drug did not take effect quickly enough on her. After that, they beat her and asked her to reveal where she kept her money. They presumed she would hold a lot of money, but she said she didn't have any money to spare. When they didn't get any money from her, they tied her up, robbed her of all the money she brought to shop for her business, her three blackberry phones, jewelries, international passport, a drivers' licence, then they raped her and finally strangled her to death. The next morning, after having spent the night with Cynthia's body, they then abandoned her, left the hotel and quickly unfriended her from their Facebook friends list to remove any trace of their connection. Unknown to them, there was a hidden CCTV camera in the hotel which recorded part of the event.
Meanwhile, Cynthia's two killers have been sentenced to death by a Lagos court.