Two Nigerian great artistes, Davido and Flavour, are currently gushing over their children in different ways.
So passionate has Davido got with Ifeanyi, his son with Chioma, that he has named him the heir apparent.
This is how he put it in an Instagram post, perhaps not minding what anyone might say about it.
He has children from different ladies but he has gone closest to marriage with Chioma.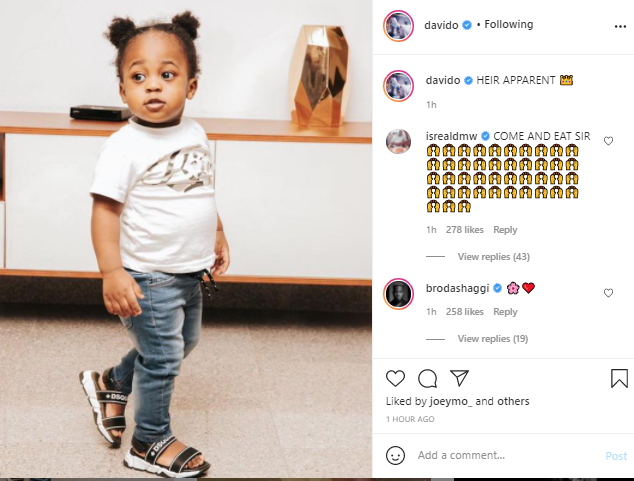 On his part, Flavour has just shared a picture in which he is teaching his beautiful children Igbo language.
This, many would say, is also novel, based on how many Nigerians can no longer speak or write their mother tongues.
As both artistes swim in different parenting moods, their keen fans will recall that they share some traits when it comes to relationship with women.
Unlike a Banky W who straightaway married Adesuwa, both are seasoned operators in the baby mama market.
Besides, they seem to exceptionally love children as they are relatively prolific at procreation.
Each has some three children.