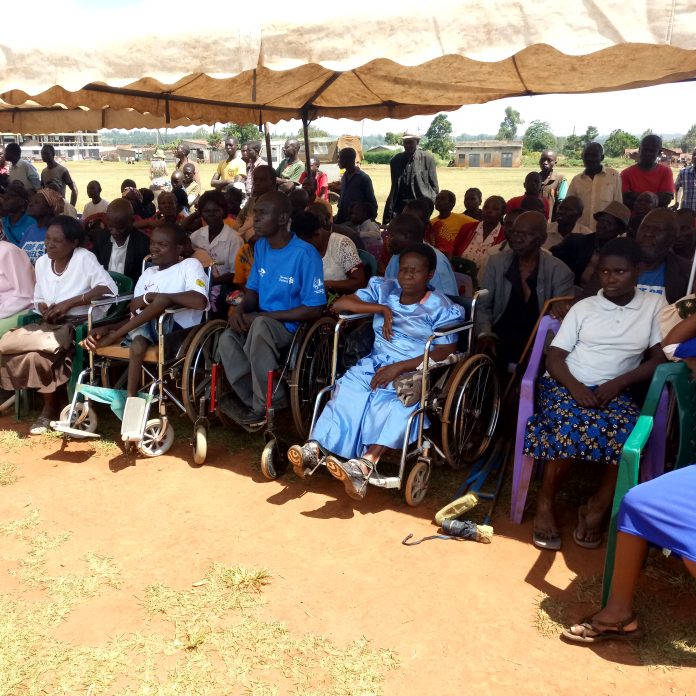 The Joint National Association of Persons with Disabilities (JONAPID) on Tuesday in Abuja, urged the Federal Capital Territory (FCT) administration to factor the needs of Persons with Disabilities (PWDs) in constructing infrastructure in the city.
Chairman of JONAPID, Abuja Chapter, Alhaji Suleiman Ujah, told the News Agency of Nigeria (NAN) that the call was prompted by the need for PWDs to improve accessibility to infrastructure.
Ujah said that the plan and design of the city excluded the needs of PWDs, adding that this posed great challenge to them.
According to him, persons with disabilities face different kinds of discrimination, posing difficulties and disadvantages of various types.
"Key among such challenges is the ability to access built infrastructure like roads, schools, hospitals and railway stations.
"The challenge to planners and design professionals is how to improve accessibility of the built environment, specifically the transportation system.
"This is important to help reduce the suffering of persons with disabilities,'' Ujah said.
He further expressed concern that facilities needed by PWDs were not being incorporated into the design of major highways and buildings under construction or undergoing renovation.
"Most of us work in different Ministries Departments and Agencies (MDAs) but we do not have easy access to the buildings.
"For instance, facilities needed by the visually impaired such as audio communication, handrails, tactile markings and curbs have not been incorporated into the design of government structures in the city.
"This is makes it unfriendly for the visually impaired.
"Every cluster of disability has its challenges.
"Go to the bridge in Zone 7, it is a good work but not inclusive; same with the one at Area 1 and Lugbe, persons with disabilities cannot pass them easily.
"There are open manholes on the roads posing danger to the blind,'' he said.
On his part, Mr Chris Agbo, Secretary of JONAPID Abuja Chapter, said that 85 per cent of infrastructure in FCT were not designed to cater for PWDs.
"We have passed the era of lifting people from wheel chair to access a place,'' Agbo stressed.
He, however, solicited the support of all stakeholders towards finding ways to address the issues, especially when it comes to the construction of facilities to enable the PWDs to have easy access.
Agbo urged the National Disability Commission to take census of all persons living with disability in the country, to enable them have reliable data.
He pointed out that it would help in the planning of things that concern PWDs.
Mr Christopher Chigbo, Former Secretary, Transportation, FCT, harped on the need for improved land transportation development system in the city.
Chigbo said that many bridges in the city lacked walkways, making accessibility a difficult task for PWDs.
According to him, there is need for non-motorised movement in the FCT.
Chigbo said that many roads and bridges in the city were constructed for cars only without other considerations.
"Also there should be provision for persons with disabilities to cross major roads without climbing steps,'' Chigbo said.