King West, One of the children of popular road transport union leader, Musiliu Akinsanya, (MC Oluomo), has tackled those who call the man a tout.
Oluomo has remained controversial for years, as he is often fingered in the violent crises that at times rock the union in his Lagos State base.
But Westt said in an online post on Wednesday that his father was rather a symbol of love and care.
He noted: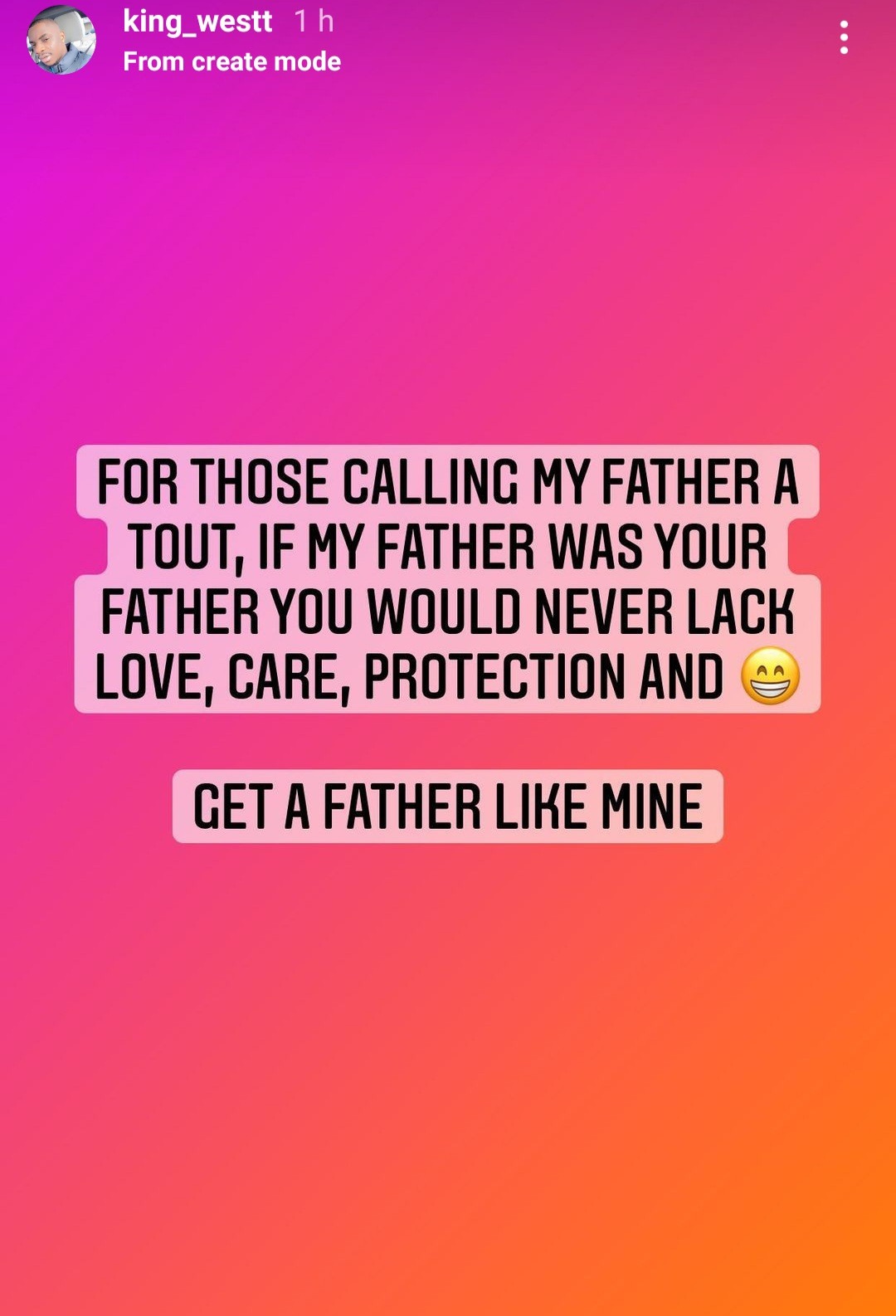 Oluomo's children normally study abroad and he has celebrated their breakthroughs in recent years.