Lasun Alagbe
Former President Olusegun Obasanjo, on Saturday December 12, had a surprise for those who say he is stingy.
This he arguably did when he gave out an SUV 9brand new, not tokunbo) to the bride of his son, Sean, who when they wedded in Lagos.
The lucky lady is Deola Shonubi, who was profusely excited when Obasanjo gave her the key of the luxurious surprise.
At the wedding were prominent people like the Ogun state governor Dapo Abiodun, former EFCC boss Nuhu Ribadu, ex-NDDC Managing Director Timi Alaibe, and a host of others.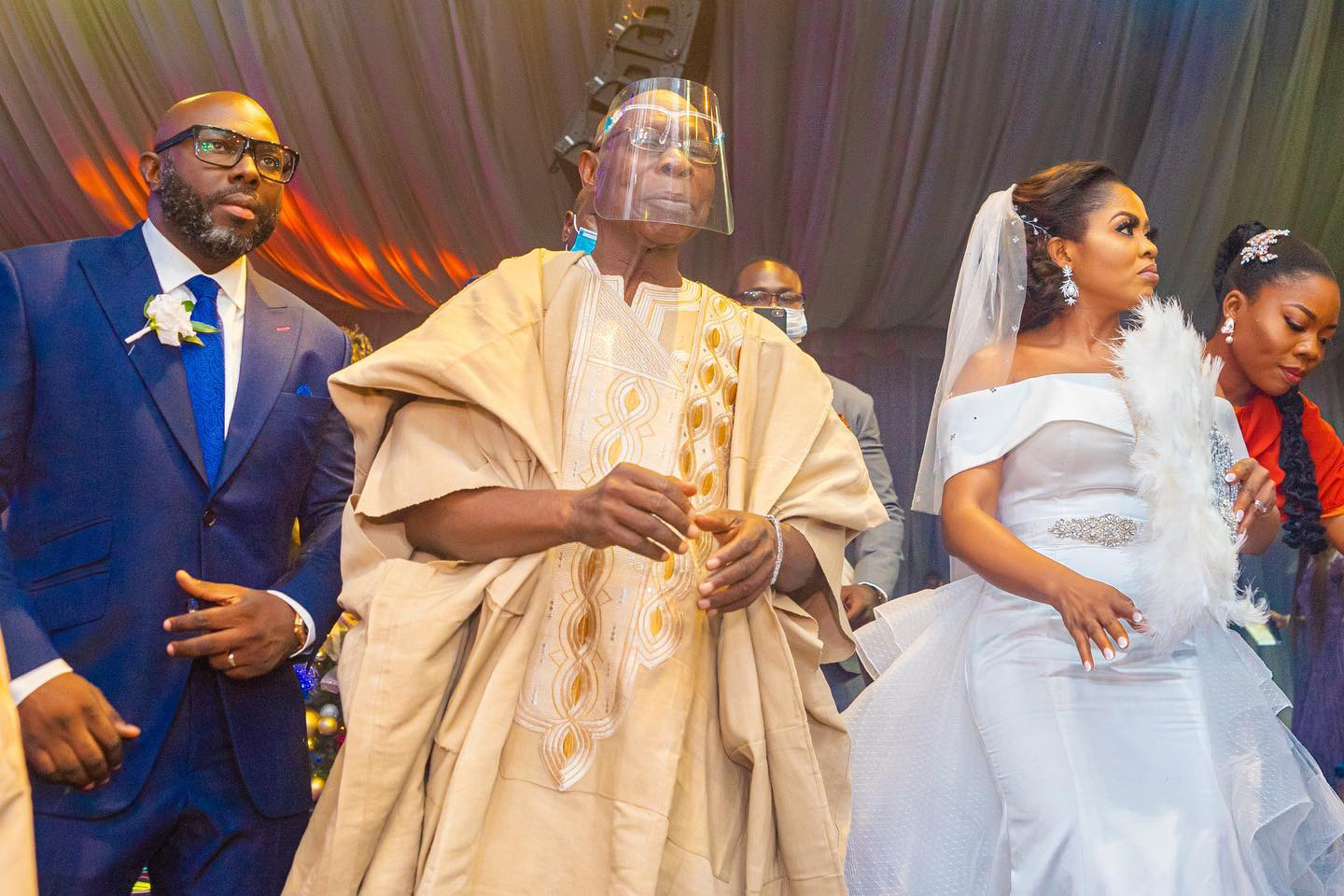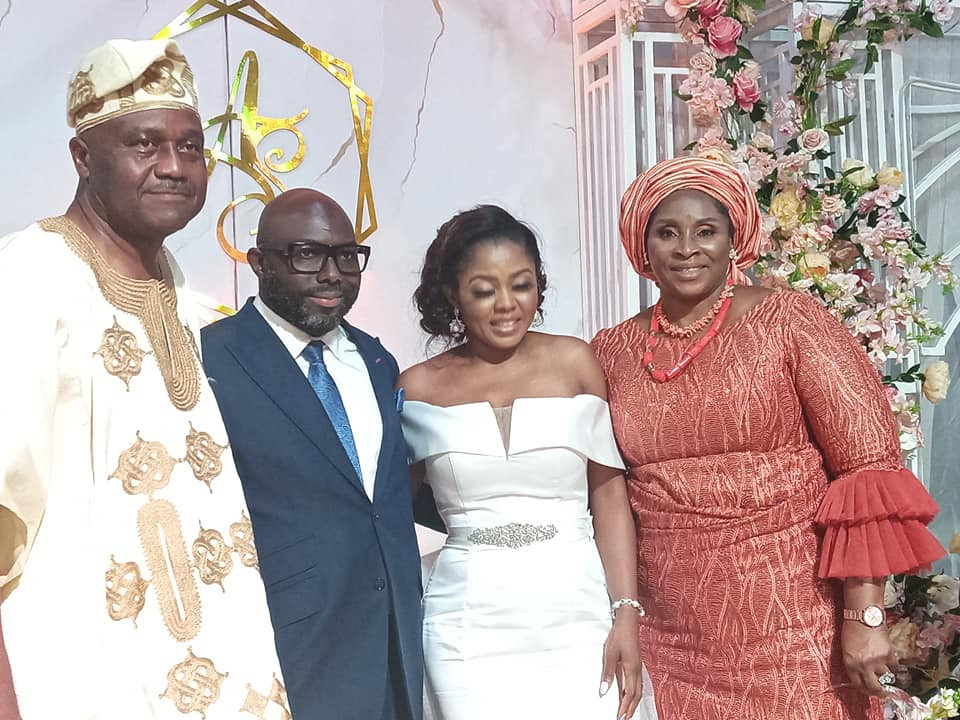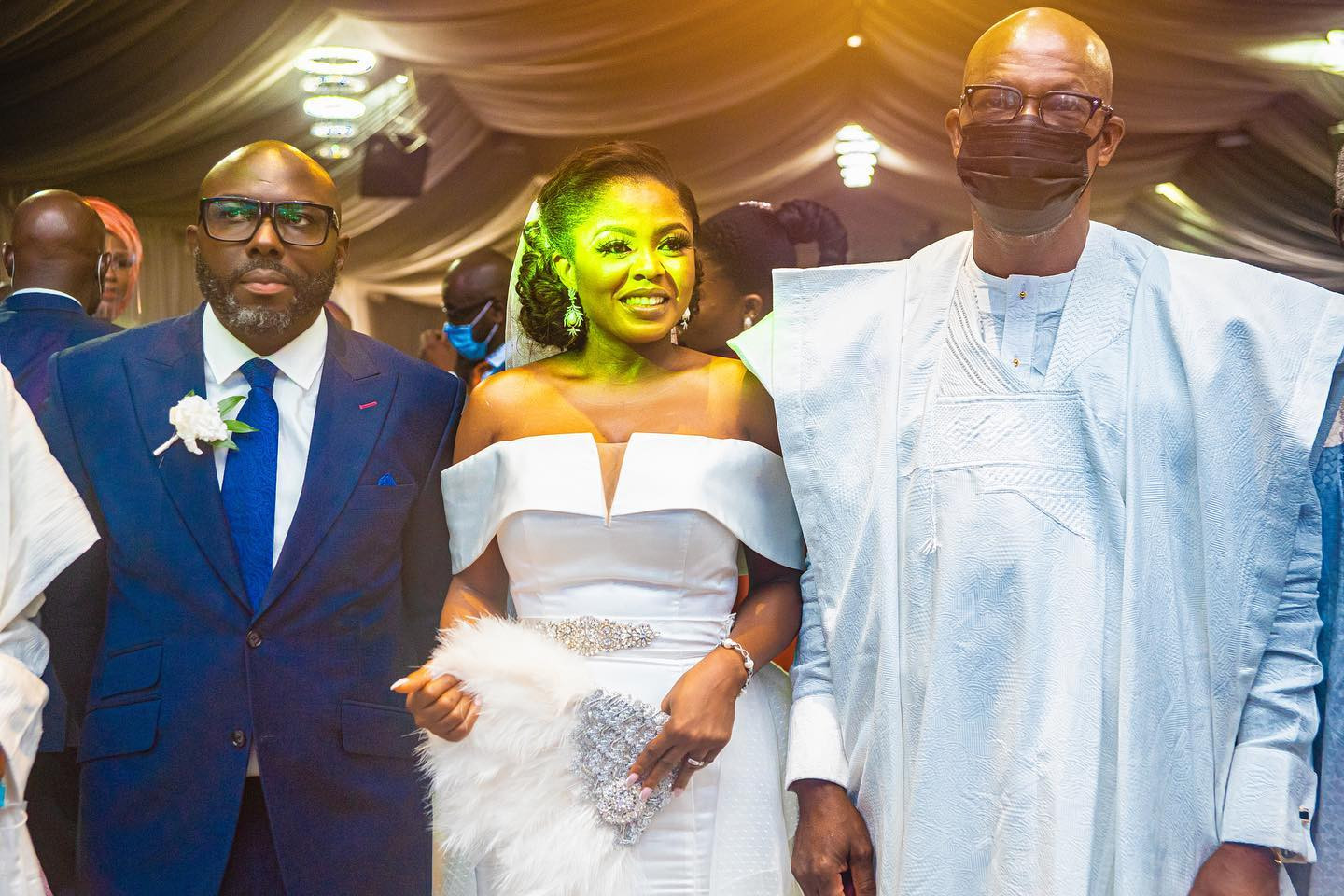 segue Obasanjo, Seun Obasanjo Deola Obasanjo