Akeem Lasisi
The socio-economic and political contradictions that define Nigeria's existence seem set to have heightened as it will soon begin to import fuel from neighbouring, far-smaller and otherwise less influential Niger Republic.
Nigeria is supposed to be the head and soul of the black world and the giant of Africa but many believe it has sunk into the pit of underdevelopment and shamelessness.
Since the return of democracy 21 years ago, it has been importing petroleum products while the various governments that have come have spent billions of naira on what they typically call 'turn around maintenance'.
Observers see the scheme as that of corruption since the billions have not yielded any fruit.
As of now, none of the countries refineries is yielding any meaningful products, yet even the Buhari government has continued to slam billions on them.
Only months ago, the notorious Nigerian National Petroleum Corporation declared that, last year, it spent around N80bn on the comatose facilities.
As a result, the country keeps importing fuel from faraway continents, thus subjecting Nigerians, most of whom are already impoverished, to violent global socio-economic forces and seemingly intractable n corruption.
The sleaze that characterises subsidy payment is an example of this.
But the giant is now turning to Niger Republic to feed it with the excess of the fuel it produces, with the Minister of State for Petroleum, Timipre Sylva, excitedly declaring this.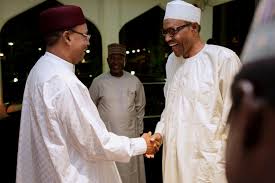 The Ministry of Petroleum Resources announced on Thursday said in a statement that the two countries signed a Memorandum of Understanding on Thursday for petroleum products transportation and storage.
According to the statement, Niger Republic's Soraz Refinery in Zinder, some 260km from the Nigerian border, has an installed refining capacity of 20,000 barrels per day, if added.
"Niger's total domestic requirement is about 5,000bpd, thus leaving a huge surplus of about 15,000 bpd, mostly for export," it said.
The ministry said the MoU was signed by the Group Managing Director, NNPC, Mallam Mele Kyari and the Director-General of SONIDEP, Mr Alio Toune, under the supervision of the two countries' Ministers of State for Petroleum, Çhief Timipre Sylva and Mr Foumakoye Gado, respectively with the Secretary-General of the African Petroleum Producers Organisation, Dr Omar Ibrahim, in attendance.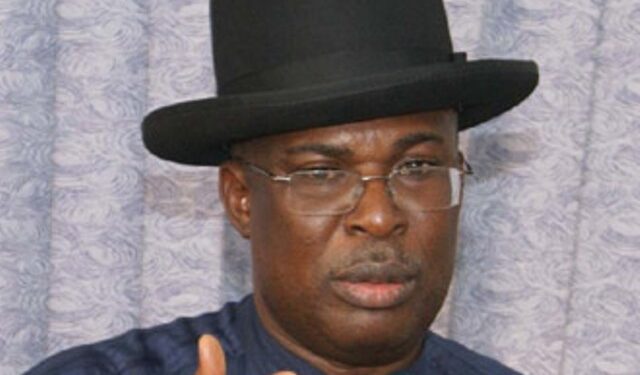 "This is a major step forward. Niger Republic has some excess products which needs to be evacuated. Nigeria has the market for these products. Therefore, this is going to be a win-win relation for both countries," Sylva said.
Kyari said the two countries had had long engagements in the last four to five months with a view to restoring the importation of petroleum products (excess production) from Niger into Nigeria.
Many Nigerians had wondered if Niger Republic is of any major trade benefit to Nigeria.
This particularly came up recently when the Federal Government shed light on the plan to extend a railway network to the West African country.
But such people may have learnt a lesson in patience now.
Kyari said, "With this development, we hope to have a long-lasting and sustainable commercial framework to having a pipeline from the Soraz Refinery in Zinder (Niger) into the most proximate Nigerian city so that we can develop a depot."