The founder of Salvation Ministries, Pastor David Ibiyeomie went hard on OAP and leader of the Free the Sheeple movement, Daddy Freeze, for always "insulting his father", Bishop David Oyedepo.
Ibiyeomie also threatened to arrest him next time he insults Oyedepo.
Pastor Ibiyeomie… 🤷🏾‍♂️🤷🏾‍♂️🤷🏾‍♂️

Whatever you think about Daddy Freeze, and I have my issues with him. One of the good things he's been able to achieve is to demystify these gods of men. Little pressure and their unchrist-like nature shines thru.
So 'broadcaster' no bi work again? pic.twitter.com/7CJNjxlZHe

— Wale Gates (@walegates) September 6, 2020
See Daddy Freeze's post below.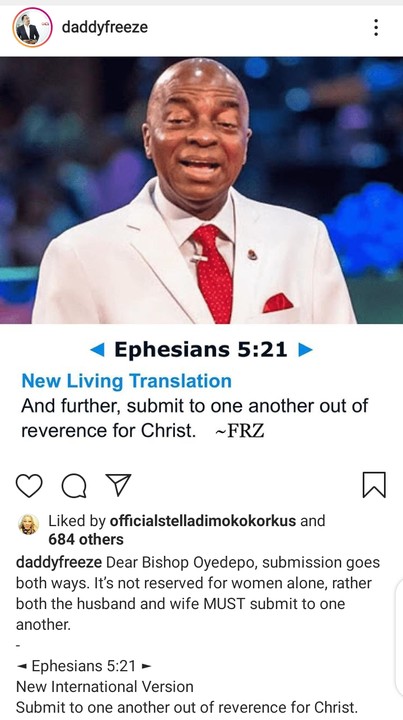 Meanwhile, enjoy this short video and don't forget to subscribe.