Coronavirus infections have taken a new dimension in Ebonyi State as some member of Governor David Umahi's cabinet have tested positive.
As a result, the governor has ordered the closure of government offices.
This is according to a statement by the Commissioner for Information and State Orientation, Orji Uchenna Orji.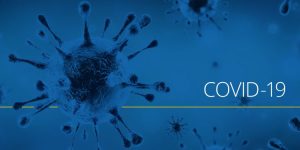 "All civil servants shall work from their respective homes within this period but shall leave their phones open to respond to official imperatives. All Exco members and Government officials especially of the Ministries of Finance and Budget are advised to undergo COVID-19 test within this seven days period.
"The Governor further advises that during this period of close down of Government offices, all workers especially from the two Ministries aforementioned should go into self isolation. All site operations shall however remain open, but must be in strict observance of COVID-19 protocol," Orji said in the statement.