A member of the Lagos State House of Assembly, Hon Tunde Braimoh, has reacted to an allegation of financial mismanagement levelled against the Speaker, Hon Mudasiru Obasa.
Some media reports, in recent times, have been suggesting that he and the Assembly leadership have been loose with state funds on some adventures.
Among others, it is accused of blowing some N80m on a trip to Dubai for a women's conference.
Also, he is accused of expending over N50m on another trip to the United States, just as he is accused of printing invitation cards for the Assembly's inauguration for over N200m.
Reacting to the allegations on Friday, Braimoh, on a TVC programme, said although the Dubai trip cost N80m, it was justified based on the significance of the programme and the number of people involved.
According to him, 20 people were on the trip.
He noted that it was true that the conference was a women's event and that only the Speaker and his deputy were male.
He said it was a five-day programme where participants had the opportunity to learn about international best practices.
On the allegation that Obasa spent millions of naira on the production of invitation cards, he said it was untrue.
According to him, the cards were printed for N1.3m.
Braimoh said, "Most of the allegations were manoeuvred, doctored and manufactured. They are meant to damage the reputation of Mr Speaker.
"Some people, when they cannot get you through the front door, they go through the back. Some people can go to any length to decimate others to get what they want. It may not even be from in-fighting, it may be an alibi. We don't know exactly where this is coming from but it is definitely being orchestrated."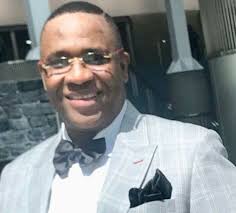 Braimoh also dismissed an allegation that Obasa attended the Atlanta, Georgia conference with a mistress.
According to him, the woman in question is married, and she is just the foreign and protocol officer to the Speaker.
"Unfortunately, she is being referred to as the Speaker's mistress," he said, adding that he (Braimoh) too, along some other lawmakers and civil servants, were on the trip.
"It was a trade mission towards bringing investors to the country.
It was a very successful mission. Governors of Gombe, Edo were there as it was a kind of competition or investors," he said.