By Comrade Akinmoye Idowu
When Peter Drucker, America's all-time management expert, said "Effective leadership is not about making speeches or being liked; leadership is defined by results not attributes", he had the likes of Asiwaju Bola Ahmed Tinubu in mind.
Nigeria is at the moment the cynosure of the world again as its quadrennial presidential election comes up next week, 25th February. The nation is in apprehension and being held captive by the god of democracy. The world is eyeing Nigeria because whatever happens or whoever is elected the President of the most populous black nation will determine the course of action in many African countries.
The attention and political klieg light are however on the three leading presidential candidates whose fate will be decided by 93.5 million registered voters. They are Alhaji Abubakar Atiku, former Vice President of Nigeria (People Democratic Party), Mr. Peter Obi, a former Governor of Anambra state (Labour Party), and Asiwaju Bola Ahmed Tinubu, former Governor of Lagos State and national leader of his party (All Progressives Congress).
But among the trio, Asiwaju Bola Ahmed Tinubu, stands out and presents rounded intimidating credentials that are capable of mauling down every strong hold on his way to Aso Rock, the seat of power in Nigeria. From all battle fronts, Asiwaju Tinubu, the Jagaban Borgu, appears to be the most experienced, prepared, and the person to beat in the game. His Emilokan (it is my turn) political mantra did not just come as a joke but an expression that comes from someone who had counted the cost before launching into the political ring for the highest office in the land.
Asiwaju Bola Tinubu is very much familiar with the nation's political minefield. He was a former Senator and former Governor. As an activist, he was in the front battle against the military regime which caved in 1999, heralding the present Republic. Since then, he had held only one elected political office as Governor of Lagos State between 1999 and 2007. But he has remained the most relevant, vibrant, and sought-after political figure in the land. He has continued to play at the center of the nation's political field even when he was not contesting for the political post for close to 20 years now. He is an undisputable political artery in Nigeria at the moment.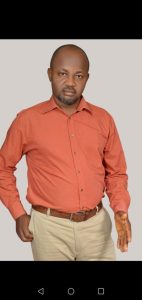 The election of February 25th is very dear to him and it will be the fiercest political battle of his life. There are strong indications that based on his huge acceptance across Nigeria he will hold the trophy.
As a strategist, Asiwaju Bola Tinubu took a break from seeking political office since he left office in 2007, but he never left the corridor of power as he influenced and facilitated the emergence of key political actors. Between 2007 and now, he built and empowered people, built bridges, collaborated, and partnered with political figures, the corporate world, and entrepreneurs as well as the masses from North, South, East, and West. He has over time invested hugely to acquire a political strong hold and assets at all levels. His political arsenal is evidently robust across the land and his opponents are far behind him.
As a selfless leader, Asiwaju Bola Tinubu is consistent in siding with the masses in his policies while in government and in his utterances and this is great working for him. The huge army of his followers all over Nigeria is a testament to this.
As a Governor, his imprint is everywhere even almost 20 years after leaving office. The emilokan mantra was to pass a message that he had facilitated the emergence of many political office holders including the present President of Nigeria and he has taken his time to prepare for the challenges of the office of the president.
While incubating his plan for the nation, Asiwaju Bola Tinubu has gradually grown to become an institution and a political school of thought. He understands the game of politics to the extent that he knows the place and the role of the masses, opinion and religious leaders, and everyone and placed them in their right position.
As a charismatic leader, Tinubu is a pacesetter, a goal-getter, and very visionary. He is a leader who believes in building and raising people. He is highly detribalized as he scans for talent from any corner of Nigeria in his bid to deliver superior performance. He presents the qualities of a political leader in good measure. He possesses self-awareness, and credibility focuses on relationship-building, has a bias for action, exhibits humility, empowers others, stays authentic, presents himself as constant and consistent, and works to be a role model to many. He is reputed for his honesty, compassion, integrity, confidence, and flexibility, and possesses a large heart even to accommodate betrayers and detractors.
As a statecraft, Asiwaju Bola Tinubu superintendents over his rivals when it comes to articulation of ideas, dissecting of issues, and offering pragmatic solutions to Nigeria's complex problems. He sees and thinks ahead of problems.
As a courageous democrat too he has won many landmark legal battles that have redefined and reshaped Nigeria's justice dispensation. His democratic fights have indeed deepened democracy in Nigeria. His boldness and courage to democratically challenge the status quo is gargantuan.
The reason why millions across all walks of life are queuing behind their man, Tinubu, as if they have been hypnotized is that they have seen him at a close and far distance and reached a conclusion that the Nigeria of our dream deserves and requires a man that combines sagacity, agility, deep vision, dexterity, ingenuity, capacity and influence which he embodies.
Among all the candidates vying for the presidential seat, Bola Tinubu towers and walks tall over them.
Jim Rohn, a self-made American millionaire, and motivational speaker once said ''The challenge of leadership is to be strong, but not rude; be kind, but not weak; be bold, but not bully; be thoughtful, but not lazy; be humble, but not timid; be proud, but not arrogant; have humor but without folly". Asiwaju Bola Tinubu lives up to these claims. No wonder he is rightly referred to as a political colossus.
there are proofs. As a Governor of Lagos state, under a crushing president, he maneuvered and steered the state into economic prosperity through creativity that shore up the state's internally generated revenue and thereafter engaged in people and infrastructural development, implemented people-oriented policies, embraced open-handedness and partnership with local foreign institutions to make Lagos a mega city. Today, the economy of Lagos state is more than many African countries, courtesy of Asiwaju Bola Tinubu's vision. He is unarguably the architect of modern Lagos as iconic projects that have become the pride of Lagos have his signature.
It will be a herculean task for any candidate to match Tinubu's political credentials and the opponents know this. And that is why they are engaging in diversionary campaigns of calumny and character assassination against him. However, all these are falling flat for discerning minds.
His grass root mobilization and mass support are intimidating, his army of community volunteers is legion and his influence in the political circles across the 36 states is penetrative and invasive. As we move towards the election, Asiwaju Bola Tinubu is getting more acceptance nationwide and his political dream is getting brighter.
Today, there is a Tinubu's ambassador in every home promoting his candidacy. He is a man of the people. He is a man whose time has come. He is a torch bearer.
Even his opponents recognize that he is a political avatar and secretly hold him in high esteem. Those who are opposed to him, for sure, are not doing so on the basis of merit but pure sentiments that should have no bearing in seeking to get the best leader with a transformative capacity of Asiwaju Bola Tinunbu.
He is a political game-changer too. His political strategy unseated a sitting president in 2015. And till today, Asiwaju Bola Tinubu has grown in all directions. Beyond being a bundle of ideas, he is also energetic as he has traversed the length and breadth of Nigeria marketing his vision and mission and spreading the message of hope, prosperity, and a new Nigeria. His approach to political campaigns is winning for him and growing his army of admirers on daily basis.
His political manifestos have also been adjudged the most robust, workable, and in line with the emerging modern and digital economy that can move Nigeria to a front seat in the world Club. Characteristic of him, Asiwaju Bola Tinubu, is reputed for assembling a crack team of technocrats and professionals to execute his developmental agenda. This worked very well for him as a Governor of Lagos state.
As the nation prepares for a defining election on February 25th, Nigerians in their millions have no doubt in the capacity of one man, Asiwaju Bola Ahmed Tinubu, to deliver prosperity, a good standard of living, employment, productivity, a competitive and sound economy among others. He is experienced, tested, trusted and masses oriented.
May Nigerians, in their wisdom, never miss the opportunity which the choice of Asiwaju Bola Ahmed represents this time around.
Asiwaju Bola Ahmed Tinubu, the Osagyefo ("redeemer" in the Akan language of Ghana) has come to redeem Nigeria.