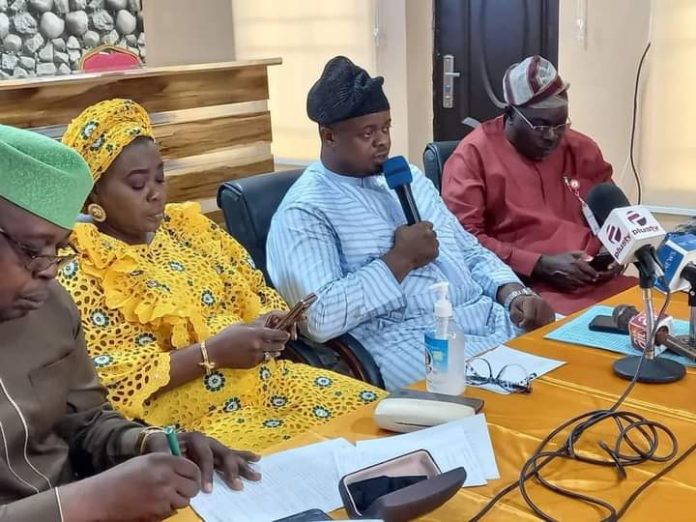 The Partnership to Engage Reform and Learn (PERL), on Tuesday mobilised relevant stakeholders to support the implementation of Kaduna State Second Chance Education (SCE) programme.
PERL, a governance programme being funded by UK's Foreign, Commonwealth and Development Office (FCDO), is creating a platform for citizens' participation in planning and implementation of government programmes.
Mr Istifanus Akau, State Partnership Facilitator, PERL, said at a one-day meeting with relevant stakeholders in Kaduna, that citizens and government agencies must work together for smooth implementation of the programme.
Akau said that the meeting was organised to promote understanding of the SCE framework, and prepare citizens and government partners to drive its implementation.
He added that the meeting was also organised to plan advocacy and sensitisation to community leaders, and also a consultative dialogue on the implementation of the SCE programme.
"We also want to agree on strategies for continued advocacy on the implementation of the framework," he said.
According to him, the SCE programme is specifically designed for persons who missed the opportunity to acquire basic education or dropped out from school at any point, for various reasons.
He said that the programme enhanced existing opportunities for females, males, and Persons Living with Disabilities (PWDs) or those with special needs, to complete or further their education.
He identified the target clusters as hard to learn children, migrant learners, displaced persons, and early married persons that had never been to school, school dropped outs, out-of-school persons, youths and adult learners.
The state partnership facilitator said that the programme had so far reached 14 communities in 10 Local Government Areas (LGAs) across the state, with support from United Nations Population Fund.
On the successes recorded so far, Akau said that 50 dropped out married adolescent girls were enrolled on the SCE programme in 2018.
"In 2019, the project was extended to Kajuru LGA with an additional 50 dropped out married adolescent girls enrolled.
"Between 2020 and 2021, the project was further extended to six additional communities in four LGAs namely, Ikara, Kubau, Kachia, and Igabi, and 300 dropped out married adolescent girls were enrolled.
"Another set of 300 dropped out adolescent married girls were enrolled within the same period in six other communities in Soba, Kudan, Giwa, and Sanga LGAs," he said.
He said that to build on the successes, PERL had supported the development of the SCE Framework, and Advocacy Strategy.
He added that the community members were currently being mobilised through households visits, town hall meetings, advocacy visits to Village Heads and media campaigns.
Earlier, the State Lead Facilitator, PERL, Mr Adejor Abel, said that the project had been supporting the state government to ensure that programmes and plans achieved the desired results.
Abel said that PERL would continue to work with citizens and government agencies to address all impediments to quality education by all in the state.
Also, Mrs Hadiza Umar, Citizen's Co-Chair, Open Government Partnership (OGP), said that the citizens' groups in the state had been working with the government under the OGP principle of co-creation and co-implementation of government programmes.
ALSO READ:Institute reiterates resolve to strengthen banking, finance education
"We will continue to work with the government through the second chance education initiative, to ensure that every child goes to school, including dropped outs, irrespective of age," Umar said.