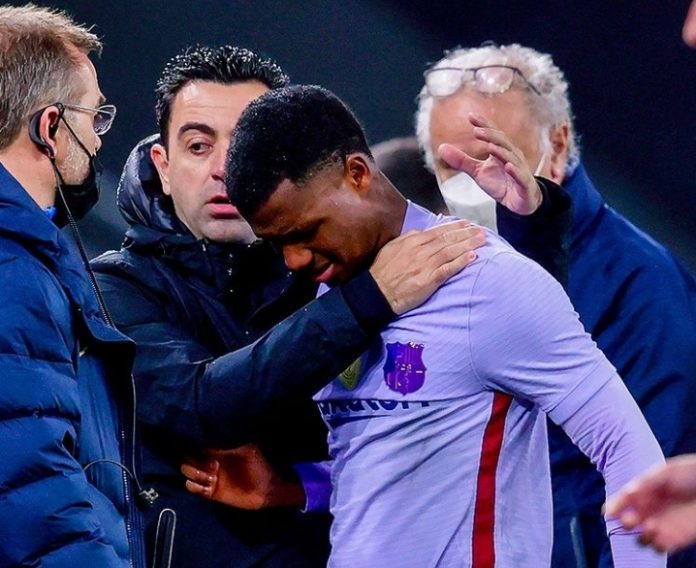 Mueez Ajao
– Barcelona coach Xavi has said his club will make a specific plan to ensure that Ansu Fati does not get hurt again after the forward injured his hamstring.
– Barca will decide on Monday if Ansu is to undergo surgery after sustaining a tendon injury in the left hamstring during Thursday's 3-2 defeat at Athletic Bilbao in the Copa del Rey.
– "We have had a meeting with the family and on Monday we will have a meeting with Ansu and the club doctors to make a decision," Xavi said in Saturday's news conference.
Also Read: Atletic end Barcelona's Capa del Rey run after extra time
– "It's a recurring injury. It's out of our control. We will now get an exhaustive and specific plan in place to ensure that he never gets injured again."
– Ansu, 19, had only returned to action on Jan. 12 after being sidelined since November with a hamstring injury.
– Earlier this season, the Spain international came back from a serious knee injury.
– "It's a pity," Xavi said. "He had just recovered his confidence and was doing well. He is very affected.
– "We need him, we have lost an impressive footballer, so it affects us all but most of all, Ansu.
– "We have to recover him mentally and make him forget about the injuries.
– "We have to be positive and hope that he doesn't get injured anymore."